Just to let you know how the Himalayan mountain range looks like from the air: MASSIVE,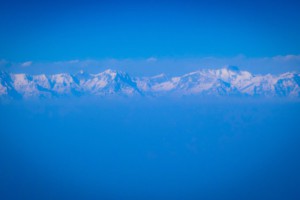 Daulaghiri, one of the 14 8000 meter giants seen while holding over Kathmandu waiting for our inbound slot to land for haze.
And Manaslu 8165m, which I was grateful to summit in 2012 with Himalayan Experience.
Stunnig views, touchy and formidable.
Tachi Delek
Andreas