As the expedition is over with my summit last Friday, I still like to welcome you to part 3 of  Everest base camp which will cover some interesting specials.
What if you get sick
Do you have to abandon the expedition? Or cure yourself by self diagnose? Or throw stones? None of it is true. All I have to do is cry for Tracey, who is our expedition doctor from Vail, Colorado. She has specialized in high-altitude medicine and carries the right drugs in a big, red kit bag. In the expedition manager's tent is an infirmary for those who need further and special treatment. I had to lie down there to be treated for heavy nosebleed after a few capillaries ripped.  It is vital for an expedition to have an experienced doctor like Tracey. Her goal is to prevent and fight diseases, avoid their spreading and to guarantee the sick person recovers soon. Any disease which spreads around the team has the potential to thwart the summit. Thus it is important to have an experienced expedition doctor.
Personal Hygiene
An Everest expedition lasts about 70 days. Too long a time to neglect personal hygiene. Multiple facilities are usable. Yes, we have a shower tent fed by glacier water and heated by an instantaneous water heater using gas.  Sometimes members have to agree on a shower sequence, especially when we come back from high on the mountain. If you don't want to do this dog and pony, a bird's bath is a nice alternative. Kitchen Sherpas provide you with a big bowl of fresh, warm water and a scoop. You then go behind a tent and shower yourself with the scoop. It's basic, ok, but there is the fun. No member in fact showers every day which means a rejuvenating cure for your skin. In general, a good personal hygiene is very conducive not only to health and wellbeing but also to perform better under these extreme conditions. Everyone here has his little secrets, I tell you one of mine: I use a special deodorant gel which twice applied covers a period of seven days. Even if you sweat like hell, the 7- Day Deodorant saves your day.
Access to the mess tent is strictly only with hands sanitized to keep away any germs from food or members.
We have separate toilets for both women and men. For environmental protection all human waste is collected and disposed of in a retention tank.
Gear Care
must not be neglected and should receive good attention. This starts with your textiles like shirts and socks to remove the strong butter stinky odour. Since there is no washer here at BC, we simple get a big bowl with hot water (no, no, not the one we use for our personal hygiene), put in detergent and manually clean our textiles. It works and we always feel like a bunch of blabbermouths crouching on a riverbank. Gear like crampons, ice axes, climbing boots etc. need care as well since its vital to keep it in pristine condition.
Communications
Each time we leave base camp, we must use our radios to be reachable for Russ or Phurba Tashi Sherpa. Each member carries his own radio for the duration of the expedition. This originates from the 1996 tragedy on Everest when members got lost in a raging storm with no communications thus being not savable.
Satellite telephones are used by our expedition manager Russell Brice.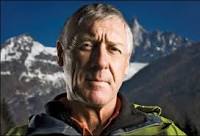 They are essential in case of a tragedy to organize rescues. In 2015 when the earthquake shook Nepal , all cell phone services were down. Thankfully, Russ was one of the few who could organize rescues by using his satellite telephone which helped to save many lives.
A satellite dish provides communications for weather forecasts and urgent email services. And members? Well, for a few years now we have a wifi service here at EBC. Everest Extreme is a provider offering fast and reliable service for those who do not collapse after learning the hefty price tag. But you can stay in touch with your friends and families at home. Even Skype calls and video calls are possible. Stay connected.
Ncell has a repeater somewhere on the moraine to allow for telephone calls. They are so unbelievably cheap, a 30 minute call to a mobile number in Germany is not more than 150 Rupees which equals about 1.20€.
All this can and is mainly used for personal reasons, but in case of a tragedy these communications can help save lives.
Daily Routine
Sometimes I have the impression our camp is organized by Germans. Great emphasis is put on punctuality. All is well organized and structured. But it is a Kiwi who likes it this way: Russell Brice. Ok, Russ, no worries, that's fine.
For me as a German, who is used to it.
At 7 AM, we all hear a stunning and friendly "Ahh, Good Morning" from Mama and Lakhpa Sherpas who offer fresh Massala bed tea to us. Before them, Dawa Sherpa provides a hot towel service.
These are no crazy ideas. The towel is the first hygiene of the day and after a cold night it feels like a boon. The tea helps to warm me up and Massala spice tea is my absolute favourite. Thanks Sherpas for this wonderful gesture and your ever-friendly smiles.
Breakfast starts at 8 AM and has a social character. Sometimes right after the breakfast, Russ gives a team briefing. Thereafter, we enjoy another brew in the warm morning sun surrounded by this immense landscape before we crawl back in our tents to do the housework: airing the sleeping bag over the tent ceiling, trash removal, laundry etc.. If the next day is an out-of-camp day, we rejiggle our gear depending on what we need. All sorts of private matters are done like diary, phone calls, emails and reading. And suddenly, the next feeding awaits the not so hungry members. Lunchtime begins at 12:30. The afternoon is at member's discretion unless we undergo training or have briefings. Dinner starts at 6:30 PM, has a social character as well. I usually recline to my tent at 8:30 PM and fall asleep without having to count ice crystals sticking on my tent ceiling.
This is a rest day in base camp. When we are on the mountain, depending on the day task, we get up as early as 2 AM and start brewing, get ready to climb to another camp to acclimate further.
Do you find this boring? Well, it has an element of very few tasks, but while in base camp, the objective is to recuperate by sleeping, drinking, eating and inoffensive pastime. Get ready for the next rotation.
This concludes my Everest Base Camp coverage. I truly hope you gained an insight of what makes base camp life. Welcome to high-altitude lifestyle and serious Himalayan mountain climbing.
Tashi Delek from EBC
Andreas