Reaching new highs – The motto of a successful evening
On the occasion of the new opening of Novotel Cologne City, Rüdiger Schild, the General Manager, presented a "Summiteer Charity Event". First to the top of Mount Everest and then climb the 5th floor to visit to the newly renovated hotel rooms: scaling new heighs.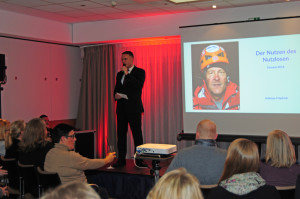 Two years ago, I met Rüdiger Schild and we both hit it off. I told him about MountainProjects' visions and tasks. And he thrilled me not only with his sympathy but also his passion for our goals. But there was something else very important I could experience: to stand by his own words. From our first meeting on, Rüdiger Schild assured me to support MountainProjects. I had pure trust in his words. And this is a fantastic feeling. To meet people like Rüdiger Schild is a great enrichment of my life. A present.
Seventy guests and very good friends of mine listened eagerly to my lecture on my Everest expedition. Somehow we all felt like doing the climb to the summit together and again. A marvellous feeling which took my breath from time to time.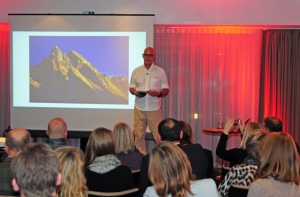 Highlight of the evening was Rüdiger Schild handing-over a donation of 1000 Euros to me on behalf of Accor Hotel Group.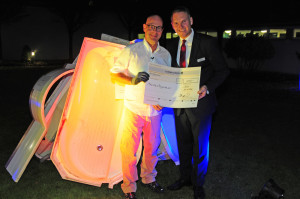 Certainly, I had a present for him as well. A rather small and special one: a little bottle containing molten ice I scratched off on the summit of Everest before my descent.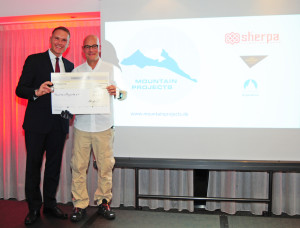 Gratitude
I like to express my deepest gratitude to Mr. Schild for keeping word all the years, his hearty donation and the unforgettable evening in Cologne.
Also the dedicated employees of Novotel Köln-City for their hospitality in all aspects. You truly made me feel like home. What a strong team, Mr Schild!
And all guests for their passion to listen and their feedbacks. To reach and inspire them with my lecture made me extremely happy.
MountainProjects – Donate Education . Change Lives